My husband and me started this informal, fun study in 2013 during our annual October horror movie marathon (we watch at least one scary movie every day, most of the time it is more like 3-4 a day, culminating in Halloween Fright Night), because we just simply wanted to know: Does the virgin really always survive? Do, on the other hand, the assholes, vixens and stoner always die? Does the Black guy really always go first?
So we started to put numbers to the movies as best as we could evaluate, based on only North American movies (we eliminated a few movies from our list later because on that criteria, to try to be as consistent as possible. But we might still have a couple of mistakes in the line-up, so if you see a mistake we don't mind at all if you point it out - it is an informal study, done with limited resources). We also still add to the numbers to increase the data pool and make the study as comprehensive as we can. So likely there will be an update every November, after yet another horror movie marathon. All the data, the info graphic and layout of the graphic is my own work.

Powered by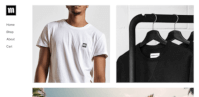 Create your own unique website with customizable templates.