Early April Daily Doodles: Of Earth and Man


In this little mini-series of drawings I incorporated some heavier use of India Ink with brushes to increase the dramatic effect with more contrast. And it makes the sketches easier on the eyes, I believe.

The inspiration for this set (I might still consider doing a few more as the mood strikes me, you never know) came from the strangely existential state of mind I always get in tax season. It always makes me think of the basic human necesseties as they used to traditionally apply to our lives (food, shelter, society, spirituality) and how the needs of 'higher' civilization have elevated and complicated the equation.

Nowadays, the sheer number of human beings participating in our civilization demand a gigantuan amount of organization, logistics, and specialization. Tax seasons and election cycles remind us all how much we are connected to the bigger picture, although the impact on our budget is, in my opinion at least, much more intensely felt and debated than the abstract connection to future promised policy making.

But no matter how far our pursuit of civilized living takes us from the hunter-gatherer groups we once formed, we are still connected (sometimes in a somewhat grotesk and dysfunctional symbiotic relationship) to this planet, the environment, and the circle of life all around us. And that's what this little collection of odd sketches is all about, a small visual play on our dependency and control of our world: "The Inner & Outer Works of the Universe as seen by Monkey #16"
Powered by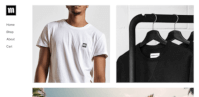 Create your own unique website with customizable templates.